Location of Barwara Fort
This is nearly half an hour drive from the Ranthambore Tiger reserve. This is nearly 170 kms away from Jaipur the capital from Rajasthan. You can approach this place easily by road and by train.
Barwara Fort History–
Barwara fort was constructed in 15th century A.D. by Bhim Singh Chauhan of Rajput clan. This place is also called as Chauth Ka Barwara on account of the temple of Chauth Bhawani or Chauth Mata. Barwara fort and temple were built in the Aravali range of Ranthambore. Another famous rulers of this area were Bijal singh and Bhim Singh. Two places known as Chounu and Pachala were inhabited by the local tribes which are presently small villagers. It is supposed the name chouth has been derived from Chouru.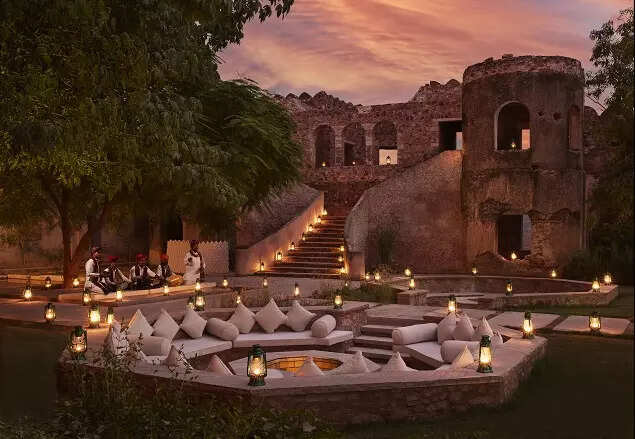 It is conceived that Raja bhim singh during his hunting expedition found the idol of Mata and gave reverence and constructed a temple dedicated to the Goddess. Annually ladies for the long life of husband come to this peeth of Goddess to pay a tribute. Later in the medieval times this fort of Barwara fell into the hands of Rajawat dynasty from Chauhan.
In 1734 Raja Mansingh of Barwara fort fraught along with the British in world war II. Presently Prithviraj Singh owner has restored this fort. This is going to be the first Six Sense hotel of India. The entire 5.5 acre land of the fort is encircled by a thick 5 feet high wall.
Read Related blog: –
Suggested Tour Plans
Barwara fort converted to six senses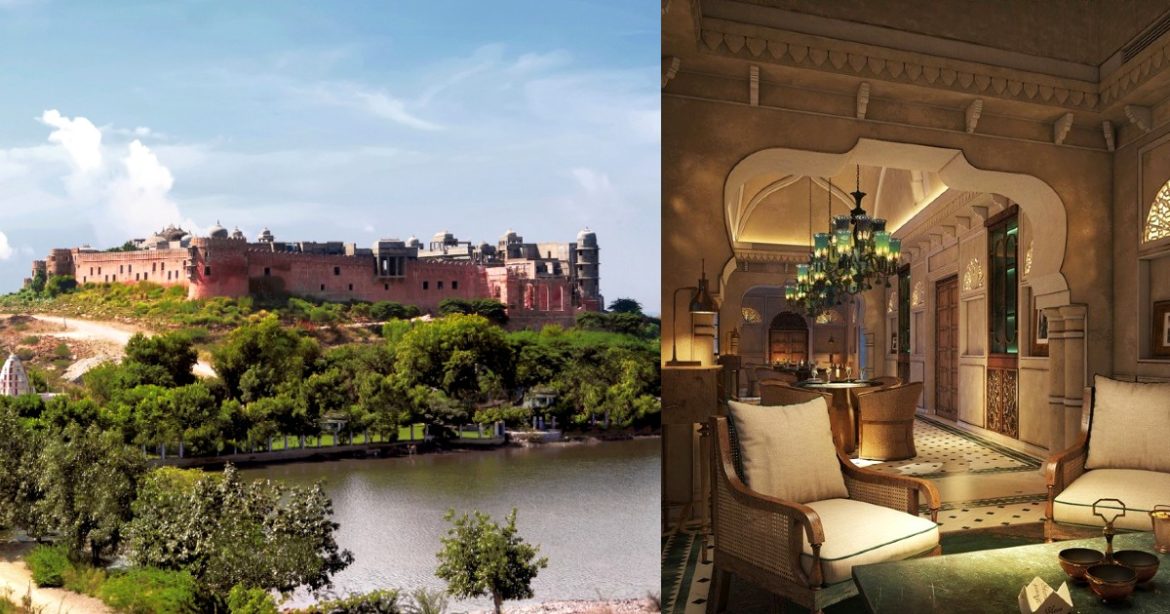 The ancient fort of Barwara has been converted in to luxury hotel by the inter- continental Hotel Group (IHG). Lots of renovation happened to the two palaces and some temples housed inside the fort. This famed fort has 48 single bedroom suites which are elegantly designed in the traditional Rajasthani touch.
The resort has 3 major restaurants , a bar and lounge it has six senses spa and fitness center, swimming pool and other amenities to experience sheer luxury. Thus this heritage of Rajasthan has been transformed in to a lavish hotel by a panel of top conservationist. This fort palace is situated just opposite to chauth ka Barwara mandir. This newly made edifice offers you the regal experience with 2 world class swimming pools. This lavish resort boasts of evening entertainment activities, Spa, gym and other facilities. In the rooms you find T.V with satellite channels, shower, hair dryer, private bath, wardrobe etc.
Barwara six senses hotel has it is own kitchen gardens to grow the seasonal vegetables such as spinach cauliflower, and other fruits. They have their own poultry farm. They have the top selective species of plants and shrubs the wellness lovers and the luxury seekers can find this place suitable for their vacations or for their parties.
Katrina Kaif and Vicky Kaushal wedding at Barwara Fort
Katrina Kaif and Vicky Kaushal the famed Bollywood celebrities are getting married at this history location of Barwara Fort Sex Senses Hotel for this wedding venue several members of their families and relatives as well as fiends are going to witness this great wedding event. This couple is going to witness this great wedding event. This couple is going to be field in the marriage knot on Wednesday 9th December 2021. Thus Sex Senses Barbara Fort is set to host. This wedlock ceremony with typical Rajasthani grace. The luxury pr wedding ceremonies and rituals are being performed. The luxury heritage property overlooks the country side on eastern side. While on the western side it overlooks Barawara Village.