The word festival is supposed to originate from Latin word Festa which signifies a religious holiday. Festa is a verb and the adjective "festivals" is supposed to be the origin of English word festival. There had been a daffodil festival an old Greek tradition.While one much occupied with the music dance activities, one needs time to rejoice. Festivals make the life full of thrill, oblivion of day to day routine and give a chance to celebrate the glorious heritage and traditions. These festivals besides being harbinger of pleasures boost up economics and social activities. They are great tools to connect with the family, society and nation as a whole. In India there are so many festivals of India almost coming every month that when people get up they ask what special day today in India. Holi festival and Diwali are two major festivals for the Hindus. This year Holi 2022 is expected to bring a lot of happiness among the people.
Festivals are an integral part of social, cultural and religious fabrics. Wherever one goes can find some special festival celebration. You can rejoice in the culture, music or religious festivals across the globe. Some important festival around the world are- burning man of Nevada, carnival of brazil and Goa, La tomatina spain, king's day on nether land, Christmas,Navidad, Eid, Diwali, Holi etc.
Holi History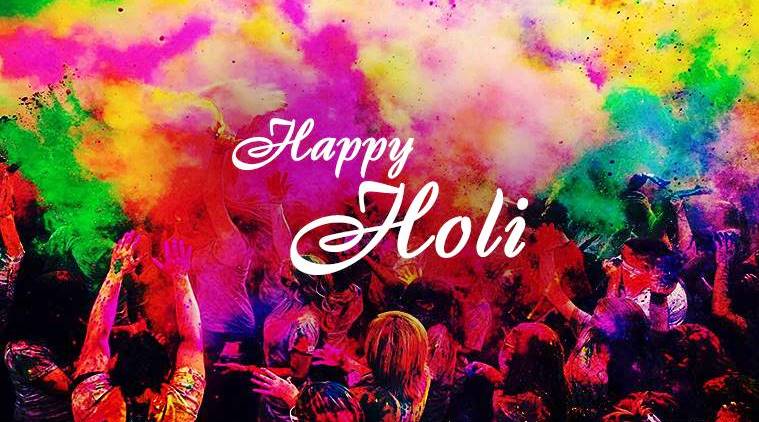 Holi 2022 is going to be a mega festival in India falling in the month of February-march. The history of Holi festival can be traced back to the Indian mythology. The popular legend is of King Hiranay kshyap and Prahlad. The story says that there was a demon king known as Hiranay Kshyap who was against Lord Vishnu and wanted his subject to pray to him rather lord Vishnu. He was a tyrant. This brutal ruler had a son called Prahlad who was a devotee to Lord Vishnu and had a great reverence for Vishnu. Despite his forbiddance his son was adamant on his faith towards Lord. He decided to incinerate his son and contrived a plan with his sister Holika. Being furious father asked his sister Holika to plan for Prahlad end. Holika had special shroud which could prevent her from fire. She sat on pyre holding prahlad in her lap and let the pyre ablaze. By the grace of God , a torrent came and the strong blow of winds threw the shroud away from Holika and instead covered Prahlad. Thus Prahlad was saved.
Lord appeared in the form of Narsing (Human lion), a demi god from a pillar and slew Hiranya kshyap . as hiranyakshyap was blessed with divine power not to be killed by a human. Thus the wrath of this tyrant was suppressed. Just to mark the safety of Prahlad from fire Holi celebration is done. This day according to the crop cycle has harvest significance and takes place as a thanksgiving day for a good harvest.
Read Related Blogs- 
Holi(होली) 2022 Date & Timings
This year in 2022 Holi is going to fall on 18th march. This festival is celebrated in the last full moon of the Lunar month of Phalguna Purnima this start at 1:30 pm on march 17, 2022 and ends on 12:47 Pm on March 18, 2022. Book Maharaja Express
Date Calendar 
| | | |
| --- | --- | --- |
| Year | Day |                    Date |
| 2022 | 18 march | Friday |
| 2023 | 7 march | Tuesday |
| 2024 | 25 march | Monday |
| 2025 | 14 march | Friday |
| 2026 | 04 march | Wednesday |
Holi Background
Holi is one of the most popular festivals of India and celebration is symbolic of the eternal love of Radha Krishna. This festival denotes happiness and bliss by colours. Colour Holi marks the end of winters and celebrates new blossoms. This festival gives a chance to get rid of past conflicts and extend forgiveness in the subcontinent and other parts of the world among the Hindu community with great pomp and show.
Normally Holi falls in the middle of March according to the Gregorian calendar and is one of India's grandest festivals. This festival is dedicated to the powers of lord Vishnu and is symbolic of victory of good over evil. It also honours the eternal love of radha Krishna so this is a major festival of Mathura vrindavan and entire Brij area. Millions of devotees came to witness the famed Barsana holi every year. Which is also a crop festival.
Holi Activities
Like most popular festivals Holi offers plethora of opportunities to take part in cultural activities. There are some playful activities to be enjoyed during the holi festival.
Sprinkling of Colours- Most famous Holi activity is throwing of coloured water and color powder on each other. This exciting event takes place in the narrow alleys, at houses, in the markets. The colours of holi marks the vibrancy of life.
Bonfire-Just to commemorate the event of Holika burning and safety of Prahlad ,  People make large bonfires. The fire scares the evil spirits and reminds of Holika's demise. For the purpose people bring wooden logs and do pooja. In the evening fire is lit and people bring wooden logs and do pooja. In the evening fire is lit and people do circum ambulation singing songs with mirth. They take burning charcoals to houses and also make bonfire at homes. The festivities begin on the night before Holi and  people engage in dances and chantings.
Suggested Tours
Worship of Radha– It is considered  Radha is the first lady to have colours from the hands of Krishna. To pay a reverence to Radha people sing Holi songs and want to appease the deity.
Drinks made of Bhang– On the eve of Holi a cannabis paste is prepared and applied with dry fruits and mixed with cold drinks. As the merrymakers feel tired of day long activities of dances, greetings, they consume drinks of cannabis .
Pleasure meaning is t
he Holi as this festival is a fun time this is the time to enjoy a concoction of milk added with paste of Canabis sativa plant (Bhang) in local parlance called Thandai. This concoction of Bhang, dry fruits and milk called Thandai is relished especially on the day of Holi. Lord Shiva has been associated with Bhang and Chilam. Lord Shiva being a sort of renunciate denounces all the worldly charms and derives pleasure from the smoke of Marijuana as he smokes weed in an earthen cigar known as chilam.
Holi Songs
All the Holi songs picturised by bollywood show the artists enjoying the festivals while drinking thandai. It is said Holi is never complete without enjoying the Prasad that is a cup of thandai and only when you are super charged after few cups of thandai then you are ready to play colours in an eventful manner. In Varanasi which is the city of Shiva you can relish thandai in all the seasons at a special shop where you can even choose how much paste of Cannabis (bhang) is to be added to your drink. Our advice is to try a little quantity as experiencing this psychotropic substance can be cumbersome for many.
Hola Mohalla
Sikhs the disciples of Guru Gobind Singh are martials who participated warfare and kept arms. On the day of Holi the Sikhs gather at Anandpur sahib- The birth place of Khalsa and Nanded, on this day of Holi the khalsa after gathering participates in medieval war games. They showcase their choicest studs and display their powers in tent pegging. A charge is organized in which the Sikhs participate with fervor.
Nihangs the favorite soldiers of Guru Gobind singh also known as Guru Ki Ladli Fauj are known for their special attire and how they dress up with ancient arms like daggers and chahrams on their long turbans. The Nihangs too get engrossed in preparing Thandai a special drink made with paste of cannabis leaves, milk and dry fruits.
Meetings & Greetings – During the festivities people meet their relatives and friends and near ones. They have the blessing of the elderly and shower love on the young ones.
Holi Pooja Vidhi
The two days extravaganza filled with mirth, colours and Guziya (a delicacy specially prepared on the occasion) gives delight to the merry makers. The day is glorified with the worship of Lord Vishnu who slew malevolent demon Hiranyakshyap and holika. It is believed that all kinds of fear can be warded off doing Holika puja. It bestows power, prosperity and wealth. Doing holi a pooja at the right time showers grace of god while wrong time pooja can bring wrath
You should keep the ingredients like rice, Roli, Incense stick, dhoop, gulal coconut etc in a plate. The place where Holika is kept is rinsed with cowdung. A wooden pole is kept in the center and the cow dung cakes known as "Gulairine" piled up. Holika pile is decorated. During Holika dahan the idol of Prahlad is taken out and four beads of dung are kept safe before the bonfire. Now get ready with your worship plate and take sankalp(pledge) and remember Lord Ganesha followed by Goddess Ambika. Now remember Bhakt Prahlad and stand in front of Holi with folded hands and offer rice, lentils and other materials. Now after the holika is burnt take the fire from bonfire to your home to burn home holika.
Mathura  Holi 2022
If you are passionate about Holi celebration do not miss the opportunity of Mathura holi 2022. Make 4 days Mathura Barsana tour plan and capture the memorable festive event in your camera. You also plan to witness the activity of Panda pervading through the Holi pyre at Falen near Kosi. By this time you also get thrilled to watch the latthmar holi at Barsana.
 Best Holi Captions For Instagram
Burn the flames of tyranny and clamors for victory
Sprinkle the colours of love and compassion in your life
Holi is the festival of unity and everyone has some colour
Get your ego dissolved in the pernicious fire and be simpleton
Lets celebrate unity and brotherhood
Holi means – Universal fraternity
Happy Holi, united Holi
Holi is the festival of emotions
Blushed my cheeks, colours my soul
Spread positivity and kick darkness
Let your bad habits burn and follow good
Holi opens new Vistas
Style is the man, colours are just add on
Holi make the kings and paupers friends together
Do not drop until the water stops