In the modern word of technology and science things are changing with rapid pace. This is happening in different areas such as defense where there is the debut of hyper sonic missiles and robots, Health care witnessed the development of new vaccines. Education saw the birth of online classes; tourism has the emergence of virtual tours. Similar is the case with economy and banking where the cash transactions are replaced by online transactions. Crypto Currency has changed the entire paradigm. The use of Crypto currency has increased in tourism and hospitality industry also over the years. Travel with CryptoCurrency Bitcoin has played a vital role in holiday vacations. There are several travel companies, airlines and top tour booking sites which now allow payment through Crypto Currency. There is an instance of 2017 where Didi Taihuttu & family disposed of their entire property for buying Bitcoin and embarked on world tour. Thus Didi family is termed as Bitcoin family. Now in 2022 after the world has coped with the Corona Pandemic and the revenge tourism is supposed to grow leaps and bounds Crypto vacations are likely to gain popularity in India. The fusion of blockchain and Crypto Currency has benefited tourism industry.
If you are planning for International Tour Packages you can use crypto currency to buy travel deals. Now various booking sites, hotel groups and service providers have no hitch in accepting crypto currency. You have full liberty to pay your due account on booking deals of vacations with Bitcoin. You have the option of Bit pay card or pay direct with travel merchants. You can also buy gift cards for travel. This is very much in vogue in USA now a day you can dream of space travel with virgin Galactic using cryptocurrency Bitcoin.
What is Cryptocurrency?
The word Crypto literally signifies concealed or secret. Cryptocurrency Bitcoin is a digital and decentralized mode of trade. This is the latest real of currency. Cryptocurrency is a sort of currency which differs from fiat money. It is available digitally or in a virtual form. It uses cryptography for secure transactions. These digital assets are exchanged in lien of Dollars,Euro or other money. In 2010 the first Bitcoin Payment was made to buy Pizza.
Gig Economy and CryptoCurrency
There has been a significant increase with numbers of Gig workers. Post covid times this is going to have a steady growth as expected. In the modern world some of the Gig workers are getting paid partially or fully in cryptocurrency Bitcoin or Ethereum. Such Gig economy workers like drivers or dog walkers. The reason behind is that crypto currency has witnessed a large public awareness and value in the recent years.       
Top Crypto Currency
Some of the cryptocurrencies are the Bitcoin (BTC), Ethereum (ETH), Cardano (ADA), Tether (USDT) etc. pils another emerging crypto currency. Bitcoin is obviously the best crypto currency. Bitcoin along with Etherelum are called as super crypto currencies. In India such Digital currencies are gaining prominence at small pace but stcadily. People started accepting Bitcoin, Ethereum or other crypto taken for goods and services. The oldest crypto Exchange of India – Unocoin settles the bills and buys things using the digital currency.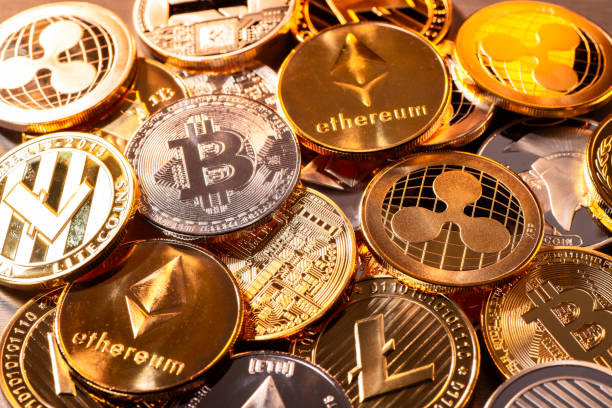 The first Travel Portal to allow CryptoCurrency
Travela.com is the first travel portal to allow crypto currencies for travel bookings. Juan Otero who is the C.E.O of Travela.com opines that more than 70% of the travelers within the age group of 25 to 40 like to book with crypto. Indian milliners while travelling abroad spend Bitcoin with Travela.com you can book a stay or flight or activity easily. If you have bits of Bitcoin and a penchant to travel you can be a smart traveler with Bitcoin.
Bitcoin Mining – Bitcoin mining is targeted to record current Bitcoin transactions in Blocks. This is the record of past transactions. These miners use software to solve transaction related algorithms. In mining they use sophisticated hardware which solves computational problems. The first computer to find the solution receives the next block of Bitcoins and process begins. Crypto miners rise are block and get the reward 6:25 Bitcoin per block. One Bitcoin block takes nearly 10 minutes to mine.
How you can save Money with Crypto Currency Payment?
Both foreign clients and freelancers save money with the transactions are done in crypto. Generally transactions are done by the wire transfer methods or some alternative ways like PayPal it in curs a lot of charges. Besides this cross border payments are verified by the banks which are time censuring. The Crypto Currency payments are done without the intermediaries. Suppose you want to book Golden Triangle of India you can browse Expedia.com and pay with Crypto Currency for your desired experiences.  Thus the transaction charges are much less in the virtual currency rather merchant transactions. As the popularity of virtual currency is increasing the number of Bitcoin ATMS has multiplied.
Top 7 Travel Sites Accepting Crypto Currency
bitcoin.travel This site is owned by Bitcoin itself and works the same way like Expedia.com. It compares the flights and holiday homes from various platforms. You can filter your search with your choice.
destinia .travels- This travel site is app based and accessible with Google play. It is currency choice of Bitcoin you can book trains, car, hotels, flights in Latin America.
Expedia.com is a top notch travel site and caters to your need of travel, air flight, tour and activities. They accept Bitcoins as mode of payments.
Berkeley Travel – This is London based travel site which accept Bitcoin. They offer luxury travel packages.
Web jet Exclusives – This website is based at Australia and they accept Bitcoins for their travel deals.
Cheap Air – This is an online travel agency which specializes in selling air tickets. They host world's popular airlines.
BTC Trip – This is another good option to book online travel services using Bitcoin.
Viator Partnership for CryptoCurrency Payments
Some of the top Blockchain company which is based in Australia. It has made collaboration with Viator which is trip Advisor Experiences a market place of tours and activities. Viator showcases innumerable trips and experiences globally. ShareRing presents a platform built on tender mint and allows the customers to book the experiences and tickets using the fiat currencies and major crypto currency such as Bitcoin, Ether etc.
Similarly Travela.com which is backed by Binance has partnered with Viator.com for thousands of experiences and activities. These experiences can easily be booked in near future with BTC, BNB and other crypto currencies.