Neom is the acronym for new future operative model. This is going to be a new wonder of the world in the coming time. This planned city located in Tabuk province of Saudi Arabia is going to be a dreamland for the global tourists. This smart city is built from the scratch in the Arabian Desert. This city project was announced for the global tourists. The project was announced by Mohammad Bin Suleman on 24 October 2017.
Saudi Arabia government is planning to complete the first phase of NEOM city by 2025. This is going to incur an expenditure of USD 500 billion on this dream project. NEOM is supposed to have it's origin from the synthesis of two words NEO+M. NEO refers to new in Greek language and M is the abbreviation of Arabic word Mostagbal which signify-future. Thus the word refers new future Saudi government initiated NEOM stock. This is described as the world's top ambitious project.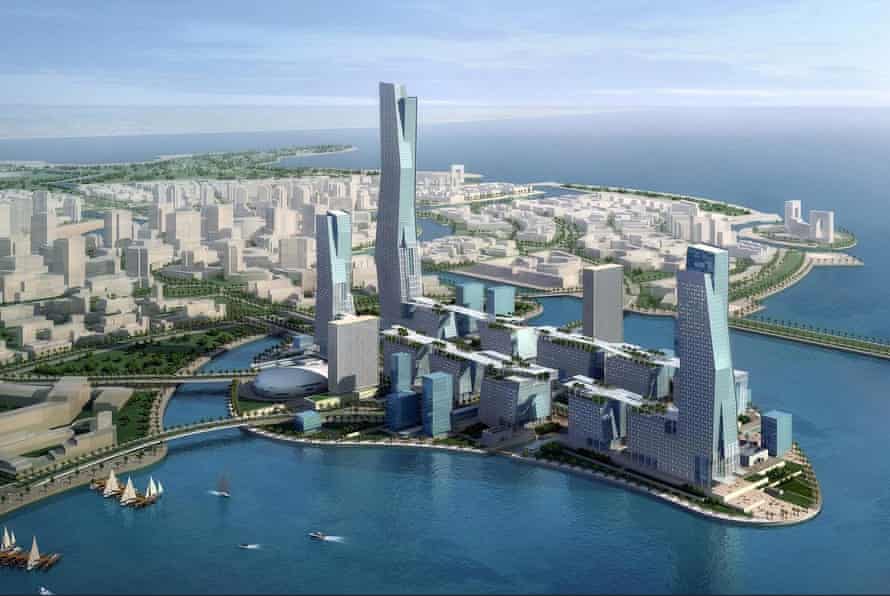 NEOM- Unique Model
NEOM would be pro humanity model devoid of cars or roads and will be in close proximity to nature. The biggest danger created by infrastructural developments is pollution traffic and congestion. They pose a challenge to humanity. NEOM is going to have such theme as can avert these challenges. The developers and engineers opine that they would take the challenges of routine life in to consideration. Thus all necessary amenities like schools, clinics, parks, leisure facilities would be available within 5 minutes walk. This future smart city is seemed to be 33 times the size of New York City.
Saudi Government Engaged 3 Consultancy Companies- Mc Kinsky & Co, Boston consulting and Oliver Wyman on 2017 for envisaging and drafting the NEOM project. Later in 2019 Saudi Arabian government set up a coming named NEOM to boost up efforts.
Why was NEOM Envisaged?
Mohammed Bin Salman, the prince of Saudi presented his vision 2030. In this vision paper he visited for reducing the nation's economy on crude oil. This was the fact NEOM came in to the picture. NEOM would inhabit more than a million Population. The Jobs would be in technology and tourism in the futuristic city. The city would provide a place for the new entrepreneurs. The city would have it is own Labour and tax laws and would attract the young talent across the world.  It would have pristine beaches covering 460 kms along the red sea coast.
NEOM came into the news when the then prime minister of Israel Benjamin Netanyahu reached Saudi Arabia to have a dialogue with crown prince Mohammed Bin Salman. The venue of this secret meet was held at NEOM.
Erected on the red sea the city would be a dream place for the entrepreneurship and innovation.
The location of this project is envisaged in such manner that anybody can reach it within 10 hours from any part of the world.
This city is made by using AI and safe energy sources. It will have robotic maids and holographic teachers.
Though the city will have bullet trains but the inhabitants would be promoted to use cycles or walking on fort.
The city will have carbon neutral ecosystem and would include mountains, coasts and deserts.
This land would be illuminated by a massive artificial moon and would have artificial rain system.