If you dream of enjoying the valley of Shimla Kalka train and want to cover the distance between Kalka and Shimla, you have a new option of train besides the old toy train. Now Him Darshan express which is newly launched in December 2019, cater to your needs. This is known as Him Darshan express train has 6 first-class A.C coaches with Vista dom. This also has one coach for 1st class chair car and luggage room.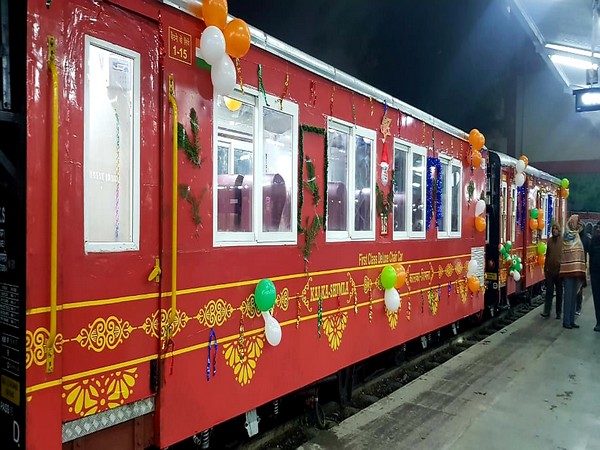 About Himdarshan express
The train runs at a pace of 14 to 20 km per hour, thus providing you an excellent opportunity to gaze at the beautiful surroundings. The shimla Kalka train starts from Kalka at 7 am and reaches Shimla by 12:35 pm.
Suggeted tours
Himdarshan Express timings
On return it starts from Shimla railway station at 15:50 hrs and reaches Kalka at 21:15 hrs, This train runs 7 days in the week. The train has a capacity of 104 passengers and each vista dome has 15 seats. Out of the 15, ten are window seats. The coaches of the train have a glass rooftop to provide a panoramic view of the surroundings.
Him Darshan express specialties –
The seats in all the coaches are reversible so that you can adjust in the direction of the train and easily you can enjoying viewing the lush green areas of the valley, primitive villages at Kalka the train runs at an altitude of 640 m above the sea level and reaches at 2060 inches at Shimla. It takes more than 5 hours to reach it is a destination. The booking of this train can be done only by manually counter booking