A lot has been said and discussed about the Royal Mughal life style. The Mughal kings certainly led a life of ultimate opulence. Harem or Jenan khana as it was called was and even today is the most discussed part of the Mughal Palace. You can visit such transgender Mughal officer's tomb on road to Gwalior called Khawaja sara.
Jenan khana was there even during the times of Babur – The first mughal emperor and Humaun – the second mughal emperor but Mughal emperor Akbar is known to be  the  Mughal king who structured the institution of Mughal Harem.
There is no correct accurate description of the number of women in the royal Harem though estimates run few hundreds to a thousand odd. The harem was well organized with proper care taken and given to the security of the ladies of the Jenankhana.
The security primarily was taken care by the female guards. These female guards also had eunuch accomplice who were physically much stronger than the women counterparts. Men in particular were kept out of the Harem and only king and his immediate family was allowed inside.
Suggested Tours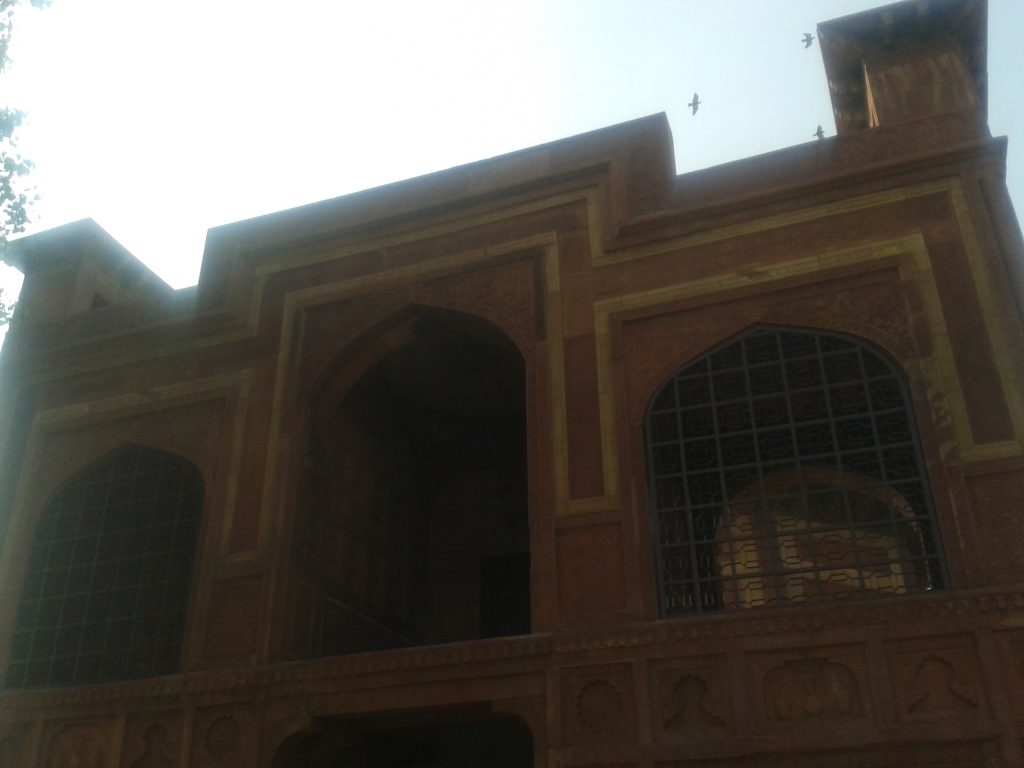 Who was Khwajasara?
Today we will take you to a forgotten monument built by the chief security officer of the Mughal Harem. The security officer was given the title of "khwajasara".
As he was looking after a very important department of the Mughal palace means he was a privileged and a very influential and a rich person.
The tomb is called as the "Tomb of Firuz khan khwajasara". It was built in year 1647 AD during the reign of Mughal emperor Shahjahan. This tomb is contemporary to the world famous Taj Mahal but unlike Taj Mahal no marble has been used in the architecture.
Read More:– Top Agra Tours & Sightseeing Packages
The architecture of Khwaja sara tomb
The most conspicuous part of the tomb is the two storied Gateway attached to the eastern side there are open arched chambers and has been paneled with figures of vase and foliage. Most remarkable are the panels depicting lotus and swan with flowers vases and beautiful geometric patterns.
Suggested Tours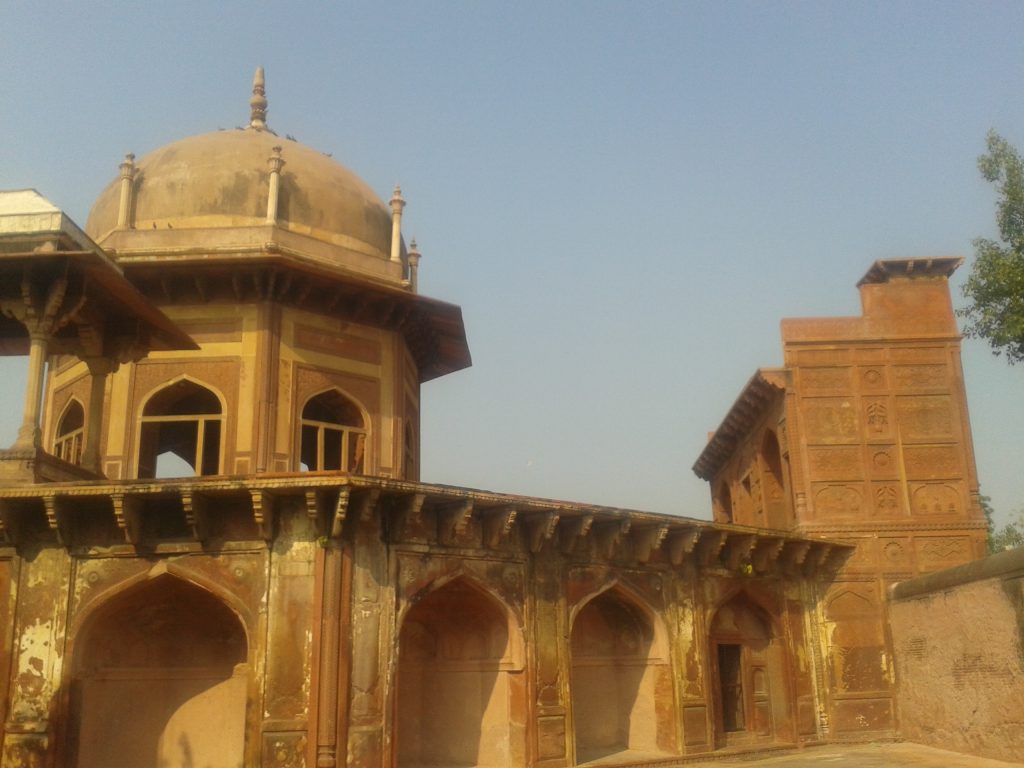 The khwajasara built this tomb is his own life time and the tomb shows us the importance and financial affluence of the khwajasara.
The structure is two storied with an octagonal terrace. The ground floor and the terrace are adorned with chhatris.
This tomb is situated very near to the Agra – Gwalior highway with a large pond called as "Taal firoz shah". The way to the tomb is a winding road through a very dense human settlement. The cenotaph is closed to the tourist as not many visitors visit this place