Taj Mahal draws million of vacationers annually adding to it's charms of architecture and the history related with it. Often travelers are ignored of what to do in the city or some even think of enjoying cultural activities in the surrounding of the Taj. There are many activities not allowed in surroundings of Taj Mahal. Read about Taj Mahal dos and donts in detaled. You can easily enjoy the heritage walking tours in the area around the Taj like Taj Ganj Walk, Kachhpura city walk etc. But at times tourists do not know what are the forbidden activities in the region.
Can you fly drone in Taj Mahal surroundings?
First and foremost is that this area is a no flying Zone. Thus you are not supposed to fly drones or drones with cameras to take the picture. This is on account of security threats.
Is Boating in Yamuna Behind the Taj Mahal Allowed?
Another activities not allowed in surroundings of Taj Mahal is boating in the river Yamuna in the back drop of Taj Mahal. Somebody may entice you for this activity but this is illegal and can cause trouble.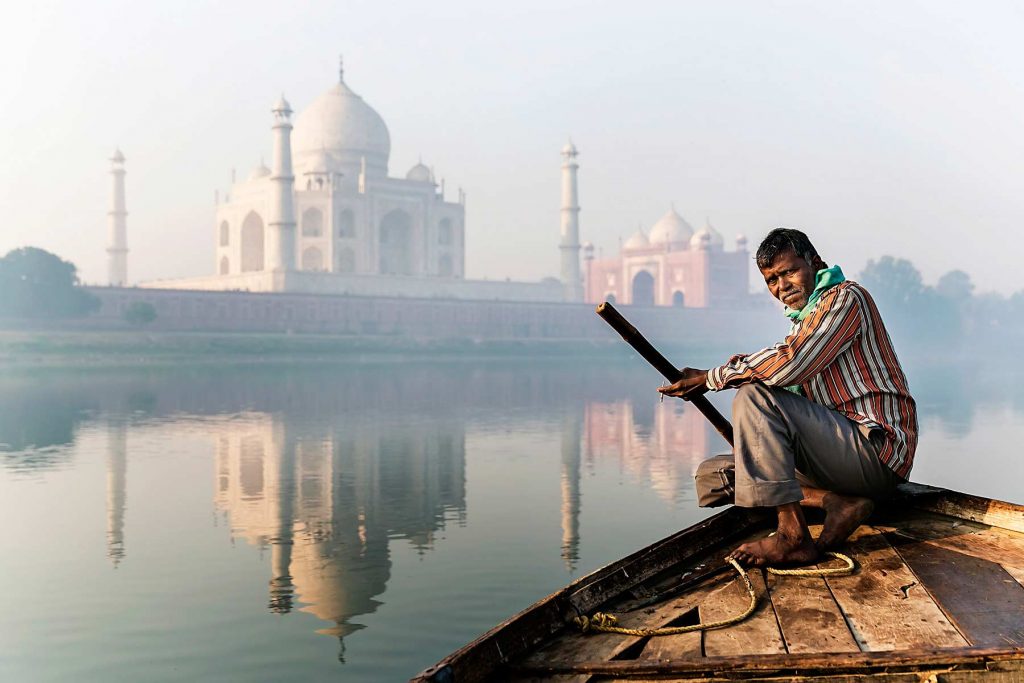 Important Things to Read  
Is Satellite phone allowed in the Taj Mahal area?
You are not supposed to carry or use any satellite phones in this area. This area being close to the Agra Air force, It is not allowed to do any Para motoring or parasailing activity in the vicinity.
Suggested Tour :-
Is Camel Safari allowed behind the Taj Mahal?
The activities like camel ride on the Sandy beaches of Yamuna on the vicinity is considered illegal for any commercial gains.
Similarly, the shooting of any documentary or movie is not allowed until and unless you have t proper permission from the Archaeological survey of India office.
The Pakistani Nationals are supposed to have a proper visa for Agra visit and are supposed to present themselves at the local intelligence office open arrival.
The tourist should certainly keep this list of do not's in mind on their Taj Mahal tour
Suggested Tours for Agra-