Agra is not only famous for the iconic Taj Mahal but also for its delicacies. It is acknowledged as one of the best street food serving spots in the country by many connoisseurs. The city is very populated, yet it witnesses foodies coming from all over the country to quench their insatiable appetite. In this post below listed are the best street top 10 Agra food Delights.
1. Petha
A trip to Agra is always incomplete without Petha. It is one of the most iconic street food in Agra. Petha comes in a wide variety, right from Paan to Kesar and if these aren't mouthwatering enough for you, then you can always try its other variants like chocolate petha etc.
Being a specialty of Agra, it has people rushing over from all parts of the country due to its delicious flavor. Petha is prepared from white pumpkin or ash gourd and mixed with nuts which give it a unique taste. It comes in two varieties. One variety is dry and hard while the other is soft and kind of liquid.
Where to find it: Panchhi Petha is the famous and the oldest brand of petha in Agra. They have many stores on the different locations in the city like Hari Parvat crossing, Sadar bazaar, and Rawli. The shop offers a calm ambience and gives off positive vibes.
Suggested Tours
2. Paratha-
No matter which corner of India you travel to, you would always want to grab a bite of this famous Mughlai dish. Parathas are made from wheat with stuffing varying from grated potatoes, grated cauliflower to carrots etc. It is regarded as the ultimate breakfast dish. Agra is famous for its Mughlai Cuisine, and hence you would get the best parathas served here. This dish is served hot with chutneys to tingle your taste buds.
Where to find it: Ram Babu Paratha Bhandar located at Civil Lines. It offers a great variety of parathas at a reasonable price.
3. Mughlai
Mughlai cuisine is the trademark of Agra and is considered as a token or souvenir from the Mughal era. Mughlai cuisine has a vast number of dishes to offer India Food Cooking Classes. It mostly consists of meat flavored with dried nuts.


Read More related Blog: – Top cities of India famous for Food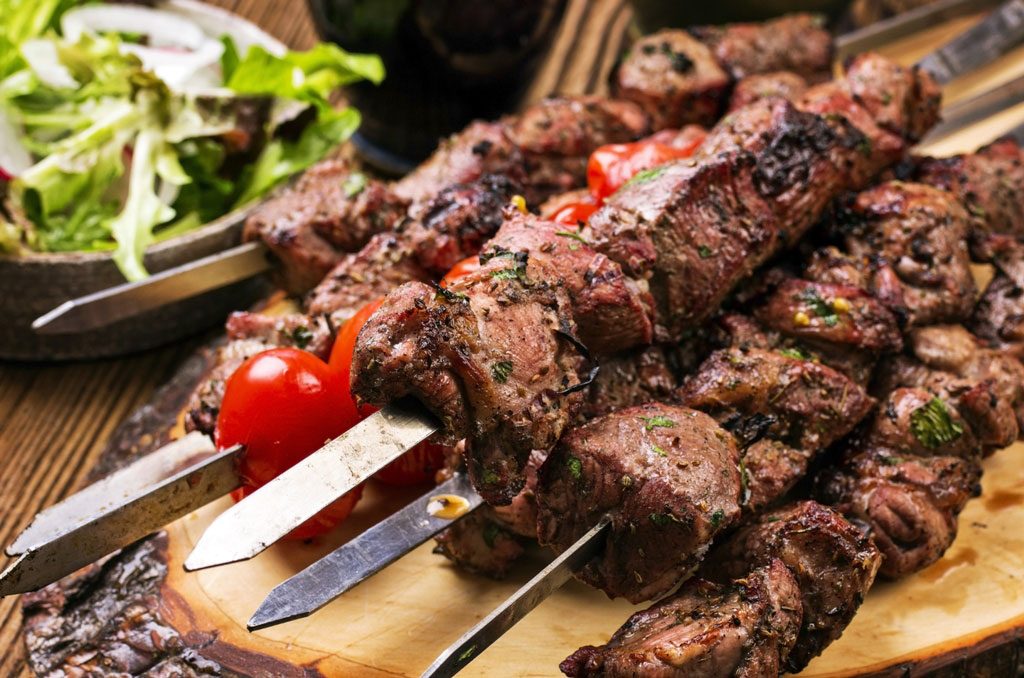 Where to find it: Pinch of Spice at 23/453, Mahatma Gandhi Rd, Wazirpura Road
4. Bhalla
Bhalla is rechristened as Aloo Tikki in Delhi and most parts of India. It is a dish of fried and mashed potatoes mixed with various Indian spices, chickpea curry and is served hot with chutney. It takes the shape of flattened balls.
Agra looks breathtaking in the evening with the sun sparkling off the Taj. A plate of Bhalla and this view insight is a sight to embark upon. It is a favorite amongst the locals and is considered as famous street food in Agra.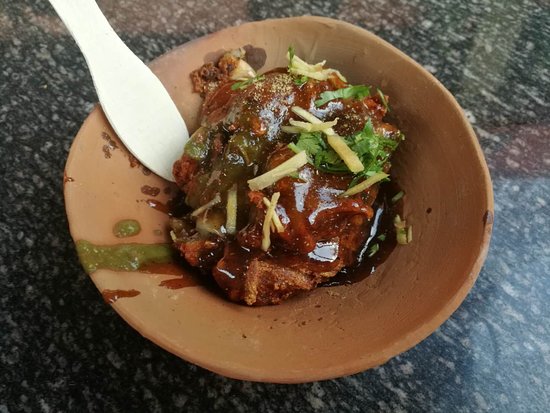 Where to find it: Agra Chat House located at Sadar Bazar, Agra Cantt or on every famous food joints of the city.
5. Dalmonth
If you aren't a sweet tooth and want to indulge in something crunchy and crispy, then this might be the perfect snack for you. You can spend a lousy winter evening in this historic city with Dalmoth and witness the sky changing colors from a bright blue to a shade of pink and red.
This crunchy snack is best enjoyed with tea. It is a mixture of nuts, spices, and fried lentils. It can also be used as snacks with beer or whiskey. It is a dry snack, and hence you don't have to worry about it while traveling. You can just pack it in a box and take it with you.
Where to find it: Panchi Petha Store offers Dalmoth on its menu, and it can be bought from any of its 4 outlets in Agra. The most preferred one is located at Hari Parvat Crossing.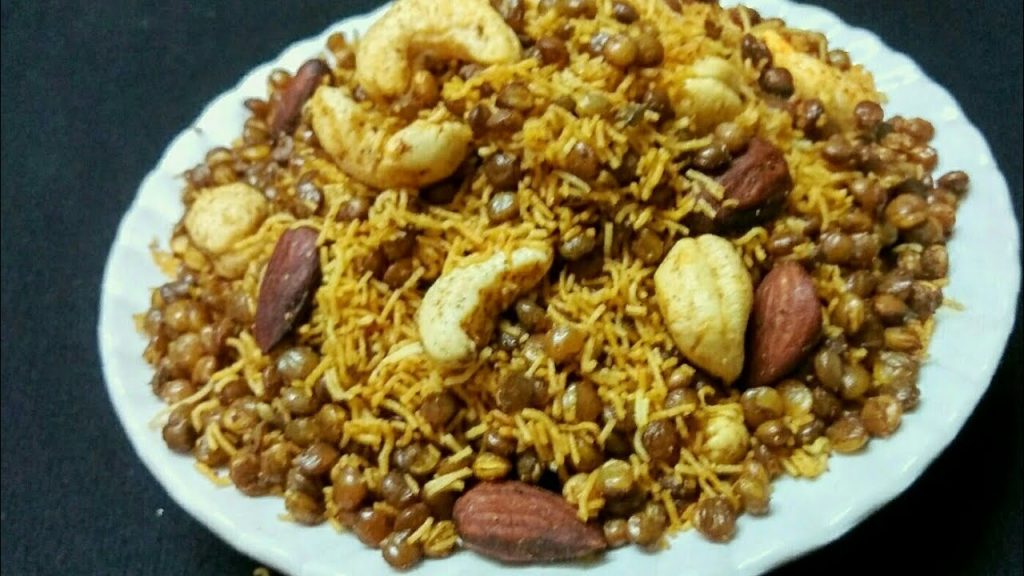 6. Tandoori Chicken
Just as Hyderabad is famous for its Biryani, West Bengal for its Rosgulla same way Tandoori Chicken is one of the most famous street food in Agra. Served with green mint chutney this juicy chicken would surely make you feel insatiable about it.
Suggested Tours
Where to find it: Mama Chicken Mama Franky offers the best Tandoori in the city at a reasonable price of INR 500 (approx) for two. It is located at Gopi Chand Shivhare Road, Sadar Bazaar, and Agra Cantt. The best time to visit it is in the evening when the sun has just sunk.
7. Jalebi
We enjoy our deserts cold but what if you are offered a dessert which is hot and crispy? This spiral dessert is served best when hot and makes your mouth water as soon as you take the first bite out of this iconic street food in Agra.
You will get the finest and most delicious Jalebis in Agra at every street. It is prepared from a fermented batter which is dipped in syrup made from sugar. It is a sticky sweet and hence is a favorite amongst people with a sweet tooth.
Where to find it: Deviram sweets and restaurant with Top 10 Agra Food Delights offer the most mouthwatering Jalebi in Agra. It is located at Mahatma Gandhi Road in Pratap Pura.
Suggested Tour Packages 
8. Shawarma
You get shawarma in almost every city now, but Agra has a delight to offer. Served with green and white mint sauces this chicken filled roll would surely make you crave for more. Its thick mayonnaise coat would surely bring out the kid inside you and make you lick every last drop of it off your fingers. Eating shawarma in Agra is an experience worth remembering.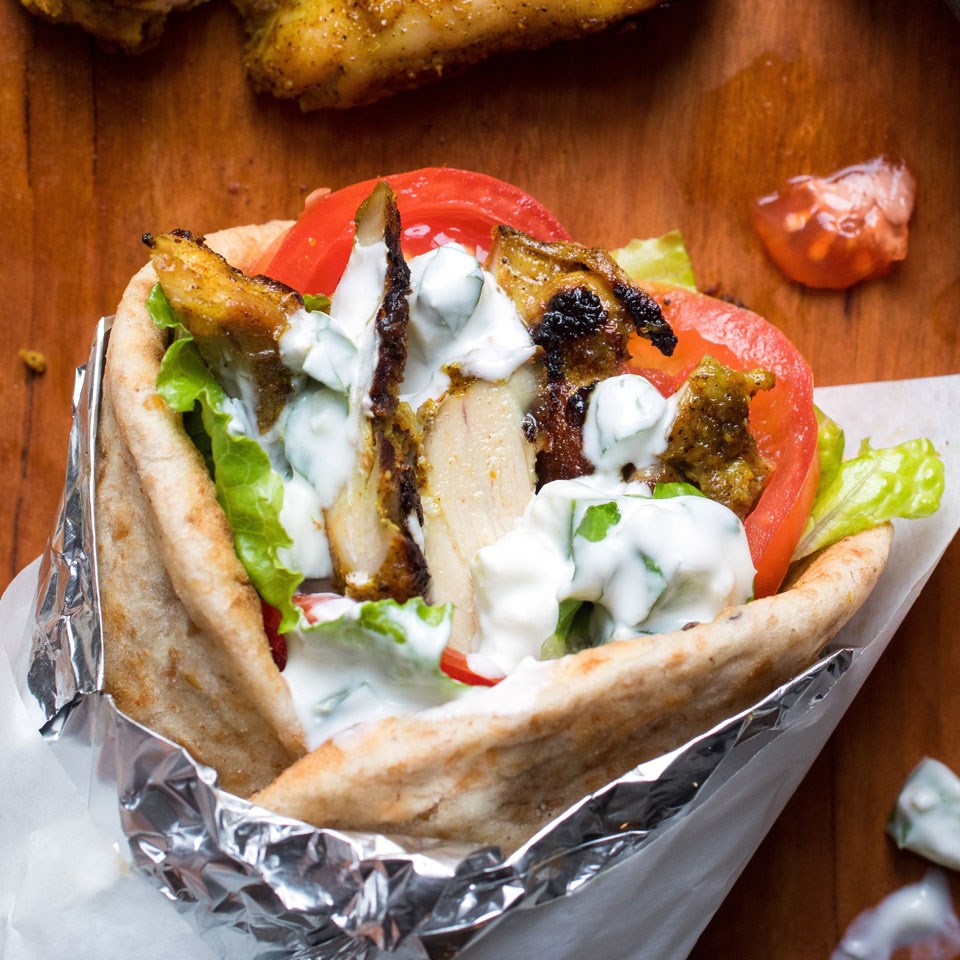 Where to find it: Mama Chicken Mama Franky located at Gopi Chand Shivhare Road, Sadar Bazaar, and Agra Cantt. It is open from 12:00 PM to 11:00 PM.
Pind Balluchi located at 30/17, Dinesh Nagar, Opposite Saga Emporium, Fatehabad Road, and Taj Ganj, which too serves excellent shawarma.
9. Paneer Tikka-
What chicken is to non – vegetarians, paneer is for vegetarians. It is a healthy dish as it is cooked using coal and doesn't contain any harmful ingredients. This street food in Agra serves as an excellent starter and is delectable. It is served with chutney which acts as a silver lining to it.
Where to Find it: Bon Barbecue in near hotel Radisson Agra. It serves excellent food and provides a delightful ambience.
Read about Top things in Agra
10. Bedai
Bedai is an important breakfast item of Agra. Bedai is nothing but what most people call Kachori. It is served hot with spicy potato gravy and is highly recommended by the locals because of its sweet and tangy taste. The dish is also served with curd in various parts of Agra.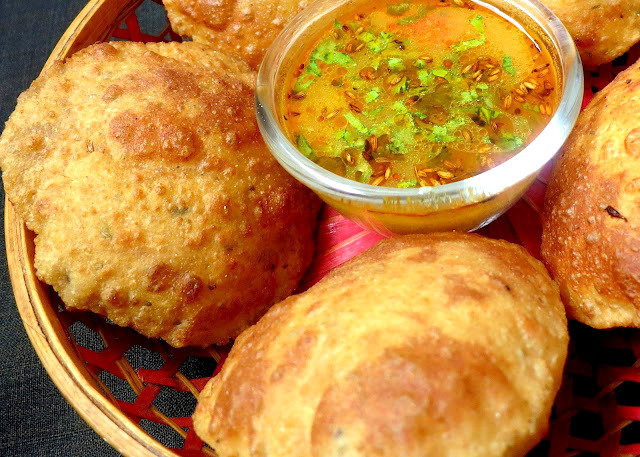 Where to Find it: Deviram sweets and restaurant. It is a quiet and cozy place located at Mahatma Gandhi Road in Pratap Pura. Now, finally complete described of the Top 10 Agra Food Delights.
Also read about:- Heritage Walk With Food Tour