India is world famous for its vivid culture and traditions which makes India one of the best tourist's destinations in the world. Near about 10 millions international tourist coming every year in India. India is also famous for its different food varieties which give a unique pleasure to each and every tourist. During the Golden triangle tour of India you will enjoy the best North India Food Delights which includes snacks, street foods and sweets as well. At every corner in India you will find your favorite food joints where you can enjoy the mouthwatering food. Here in this article we have shortlisted few favorite food delights you can savor during the north India and Golden Triangle tour package which covers three major cities of India Delhi, Agra and Jaipur.
1.Parantha – North India Food Delights
Every North Indian start his day with his favorite delight Parantha and people preferred to have this in the morning breakfast. You will find here many varieties of paranthas here which is staring from Plain Parantha to Paneer paratha. The most famous Paranthas people eat regularly are Aloo Parantha, Cauliflower Parantha, Radish Parantha, Spinach Parantha, Lentil Paranthas. In Delhi city you will find a dedicated place to savor more than 100 varieties of Paranthas which is famous by the name of "Parantha Gali" where lots of domestic and international tourist savors the tasty food.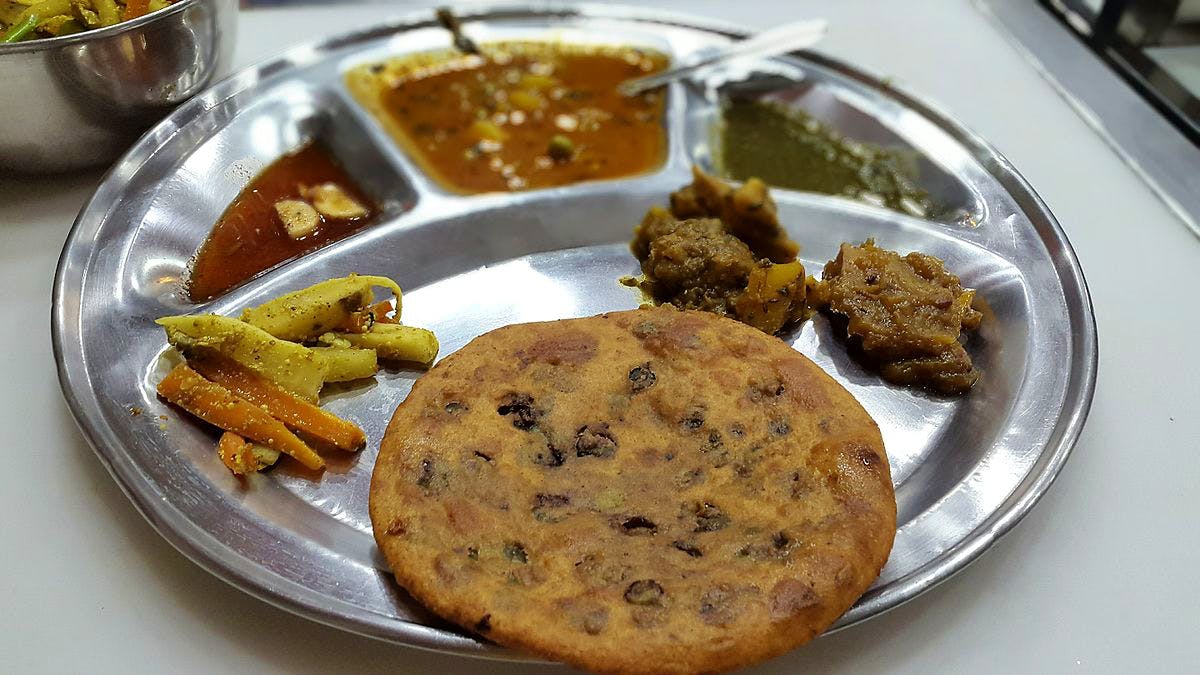 2. Chole Bhature – Top North India Food Delights
Chole bhature is one of the favorite foods of everyone in North India. This fried poori served with chickpeas gravy and pickles on every corner of North India. Lots of famous food joints in Delhi Agra and Jaipur sell Chole Bhature on large scale. This is a heavy diet which people eat mostly in the afternoon hours. By adding onions, chillies and green chutney e will extend the flavor too much.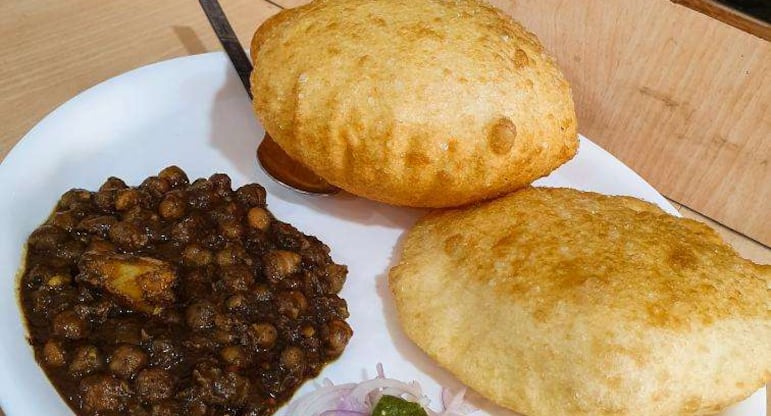 Suggested Reading – 
3.Chole Kulche
Chole Kulche is one of the favorite dishes of north Indians; the origin of Chole Kulche will be from Punjab city located in North India. Chole is made up of white peas and mixed with spices like red chilli powder, salt and Chaat masala whereas the Kulche is made up of white bread fried in butter. Everywhere in North India selling Amritsari Kulcha which is named on the famous city Amritsar located in the state of Punjab. The favorite dish of Chole Kulche will mostly eat in breakfast and Lunch.
4. Litti Chokha
Litti Choka is originated from Bihar and then spread everywhere in India. It is a dough ball made up of wheat flour with fill inside of gram flour and Sattu. The Litti is served with Chokha which is made up of tomatoes, chillies, brinjals onion and adding a mint of mustard oil. The Litti is cooked over the owen or in local housed people burn coal as well to cooked it. Litti Choka is selling most at street food joints and busy markets and it is one of the prime dish for foodies in north India.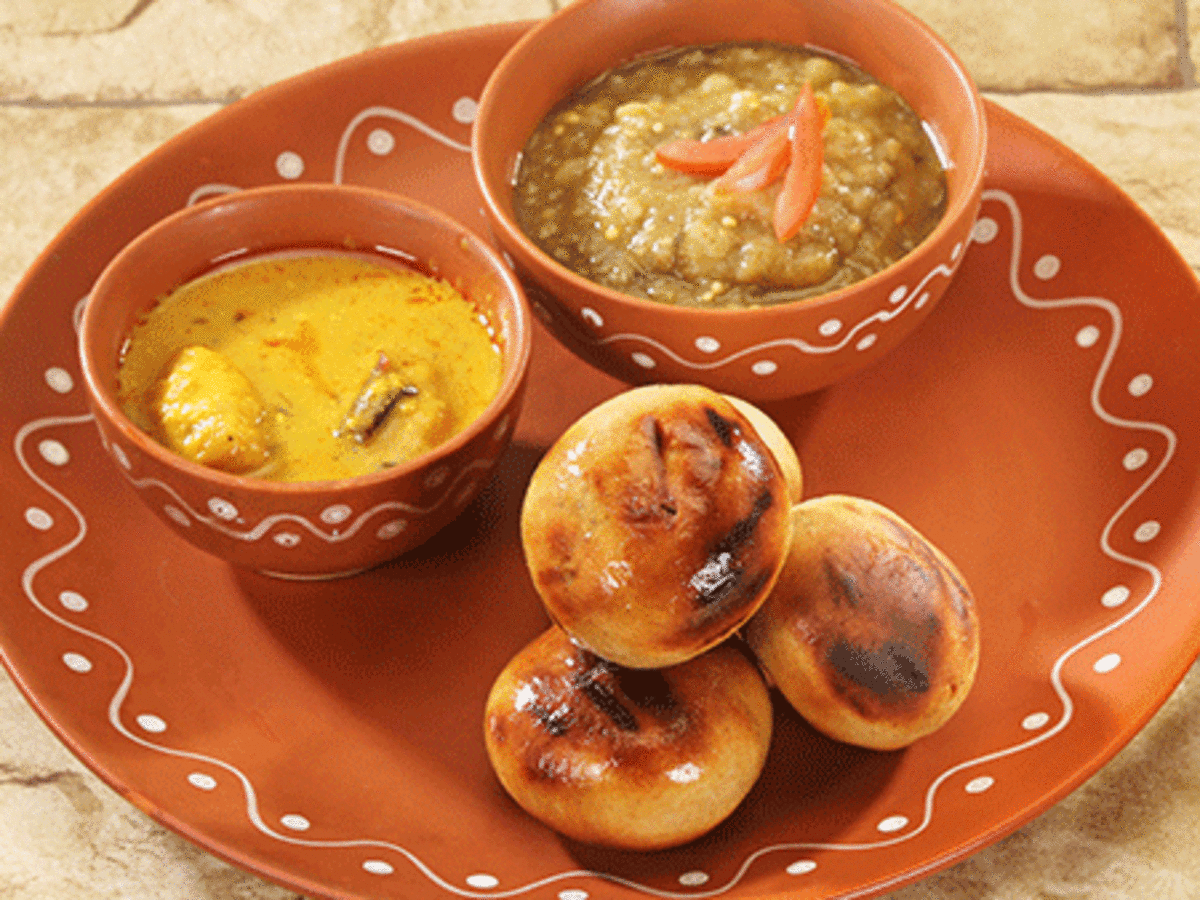 5. Dum Aloo
Dam aloo is a potato based curry dish which is slowly cooked on flame to give a unique taste. Dum Aloo is one of the favorite dish of North Indian and you will eat this with Naan (Bread). Dum Aloo you will find in the menu of small restaurant up to the 5 star hotels as well. This dish is the part of the traditional dish of Kashmir where mostly a tribe kashmiri Pandits eat this dish on special occasions. This dish is not very spicy like the other spiced vegetables mostly eaten in India. But the flavors during the cooking time will make you crazy about this food.
Suggested Tour Packages – 
6.Kachauri
Kachauri is one of the most famous spicy snack in India, Kachori is a deep fried spicy snack served with tamarind and green chilly chutney and at some places it will served with potato gravy. There are 5 types of kachauri mostly sell in India such as Matar Kachauri, Aloo Kachauri, Pyaaz Kachauri, Dal Ki Kachori and Paneer kachodi. Rajasthan state is the prime destination to savor the delicacies of different varieties of Kachauri.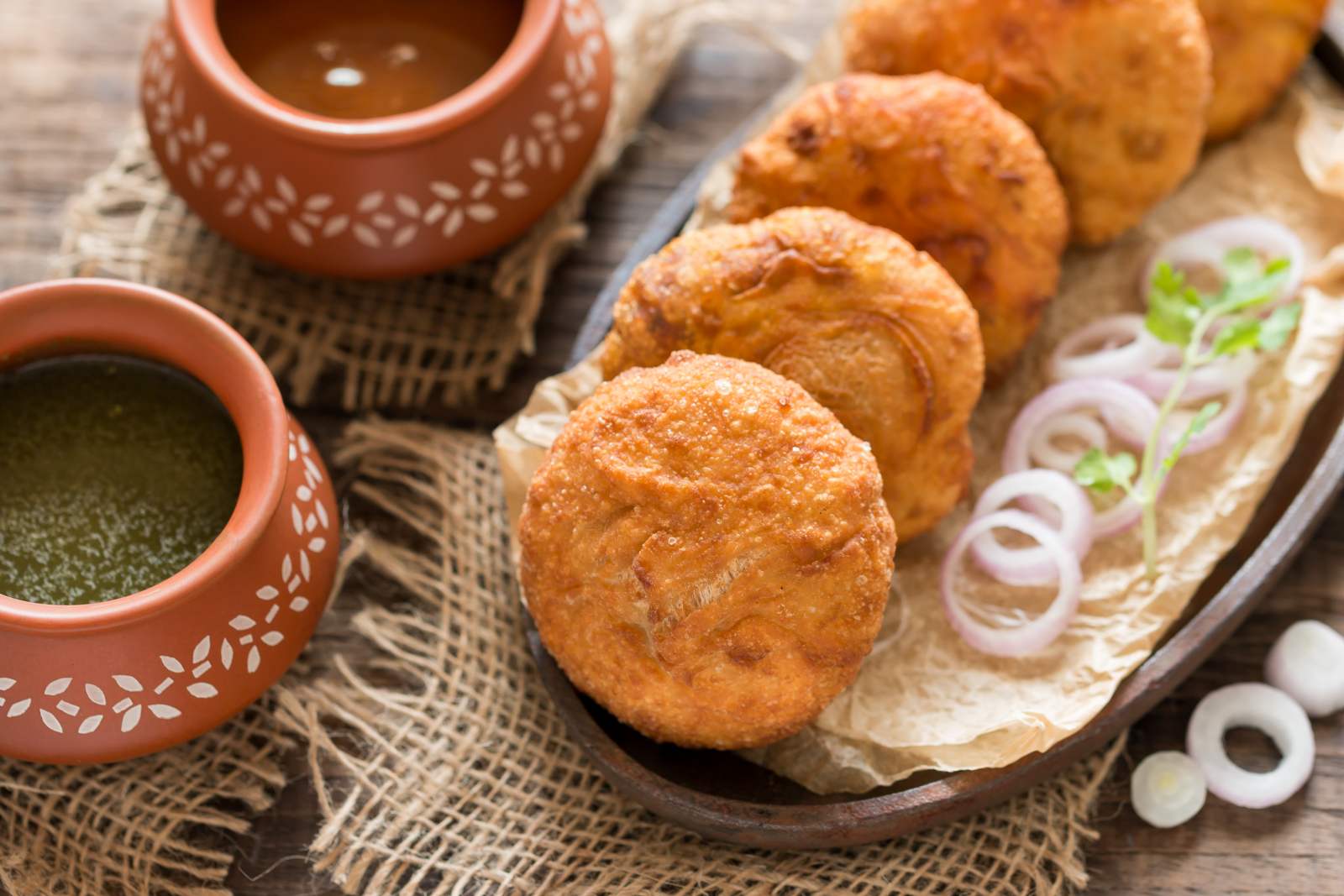 7. Samosa – Evergreen North India Food Delights
Samosa is one of the favorite Snack of north India. Every Indian and foreign tourist as well enjoy the taste of this favorite snack of India. Samosa is dough of white flour filling inside of spicy potatoes , Garam masala and boiled peas. This is the oldest snack of north India which likes by all age groups. Samosa is served with green coriander chutney and tamarind chutney as well. Once you are in India you must try this Indian snack.
8.Pani Puri
Pani Puri is also famous by the names of Gol Gappa, Fuchka and Paki ke batase. This is one of the favorite snack of India specially liked by the women's. This is one of the famous snack which is mostly sell in streets and even in Indian marriages you will find the stalls of this snack. The small hollow puri balls served with flavored water made up of coriander, tamarind and spices.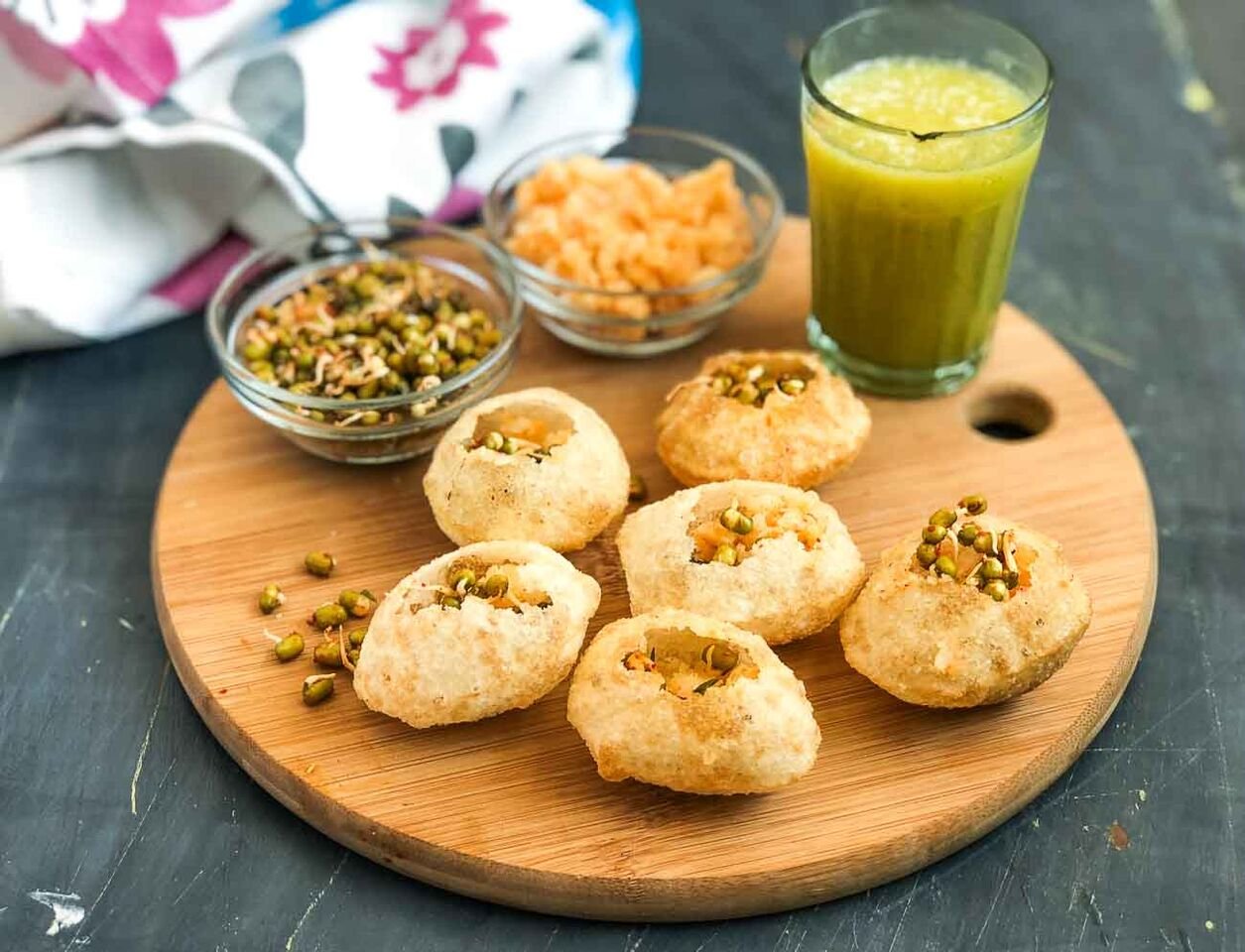 9.Dahi Bhalla
Dahi Bhalla is one of the most loved Indian snack mostly sell in Indian streets. This dish is also made on special occasions and festivals in India. This made up of Soak Moong Daalmixed with curd, papri and tamarind and green chutney. Food sellers decore Dahi Bhalla by adding some coriander and pomegranate pieces. This is the chilled snacks which are also served in Indian wedding as a starter. Lots of Indian love Dahi Bhalla and they regular visit the shops of the famous street vedors which are selling Dahi Bhalla with mouth licking taste.
10. Daal Baati
Daal baati is the favorite dish of Rajasthans state which is famous in all over India, This is a typical rajasthani dish where the duff balls cooked on slow fire served with spicy Dal. This is the traditional dish of Rajasthan which is now famous in between the commoners. Daal baati is a kind of heavy diet which is mainly eats in lunch hours where the wheat flour dough balls dipped in Pure desi ghee and served with mixed spicy lentils. To make this dish more interesting lots of Daal baati sellers add Green chutney as well while serving this favorite dish.