No India tour is complete without visiting the epitome of love-The Taj Mahal and realizing the sentiments of a lovelorn emperor for his consort. This is the most frequented monument in India for its peerless architecture and symbol of love. By reading blog you can decide what to do and what to know before visiting the Taj Mahal
The tourists have lots of doubts before doing the Taj Mahal tour and get to know important facts about the Taj Mahal opening and closure timings, durations of Taj Mahal tour, car parking, Taj Mahal entry fee, and other related aspects. We provide some tips for the Taj Mahal tour underneath.https://www.tajwithguide.com/
Taj Mahal Visiting hours
Taj Mahal opens half an hour before sunrise and remains open up to the sunset every day except Friday (The sunrise and sunset time differs and varies with the corresponding season).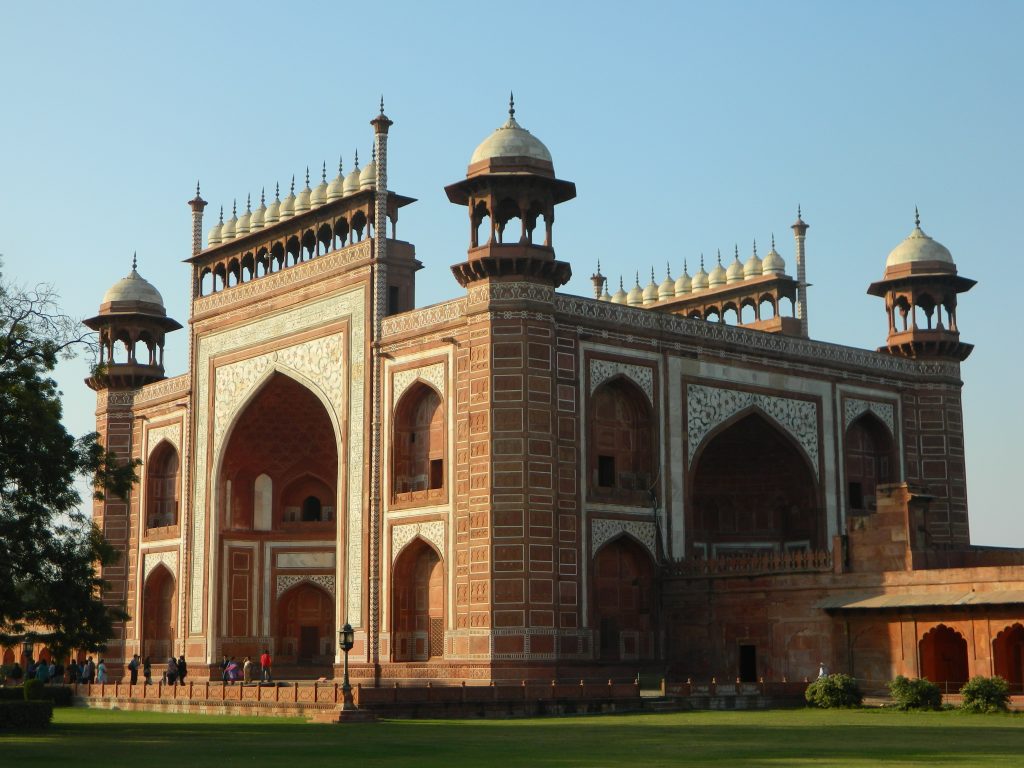 Best Time to visit Taj Mahal
Sunrise or sunset with Know Before Visiting Taj Mahal sightseeing. The sunrise and sunset time differs and varies with the corresponding season .
Suggested Tours
Taj Mahal closed for Corona Virus Pandemic
Iconic Taj Mahal in Agra and other ASI protected monuments are closed from 17th March 2020 on account of putting a check on the spread of COVID-19 virus. Besides the Taj Mahal Agra fort and Fatehpur Sikri are going to remain closed along with other some ASI protected monuments .
Besides this some other famed architectural marvels like Qutub Minar Humayun tomb and red fort are going to be closed for tourists. This decision is a good move to stop the outbreak of Corona virus in India.
Taj Mahal New Entry Rules
According to the Ministry of Culture, Around 800 monuments of A.S.I will reopen from 6th July 2020, and the Taj Mahal will reopen on 21st September 2020. This is the first time in history when the Taj Mahal was closed for regular 182 days.
A limit of 5000 tourists has been set for the per day visit of Taj Mahal. Tourists are able to visit the Taj Mahal in 2 slots-
In one slot only 2500 persons are able to visit the Taj Mahal.
Tourists are supposed to get admission Only by E-tickets. Paper tickets will not be sold on the Taj Mahal ticket counters.
The parking charges and The cafeteria payments is also done by E payment method.
Licensed Photographers are allowed inside the Taj Mahal. Group photography is prohibited inside the Taj Mahal till further orders.
Licensed Tour guides are allowed to conduct the sightseeing of the Taj Mahal with tourists with proper social distancing.
The tourists will have to maintain proper social distancing and will move according to the new rules.
Face mask is compulsory for every tourists inside the Taj Mahal.
Archaeological department will maintain the record of each guest by writing down their names and telephone numbers.
Tourists are allowed to visit Taj Mahal only after the thermal check up and the rules are similar for VIP's as well.
If any tourist found some fever or cold sickness, In that case he or she is not allowed to visit the Taj Mahal.
Best Season to visit Taj Mahal is from October to April.
Dress code- Normally there is no dress code. One can visit it in any dress keeping in mind Indian traditions. You can go with shoes inside the mausoleum by covering the shoe with over shoes.
Entry fee- For the Indians-250 INR (with the visit of the inner cenotaph-without inner cenotaph Indian citizen needs to pay 50 INR) for the foreign citizens-1300(with the visit of Inner cenotaph-without inner cenotaph the ticket for foreign national is 1100 INR).
Things Prohibited inside Taj Mahal
Match Box, Cigarettes, Cigar, Tobacco, Lighter, batteries, Food items, candies, newspapers, magazines, books, flowers, incense, big bags. Banners/promotional material of any kind. Flowers, Camera tripod, Titbits of any kind, Music players and electronic devices,
Things allowed to carry– Mineral Water bottle, Camera, Video camera (By paying a ticket of 25 INR-) Small bags, Mobile phone is allowed to be carried inside the Tajmahal.
You can also use your mobile inside the Tajmahal and share your presence with social media.
Planning Agra Trip– One can plan same day trip from Delhi or Jaipur or you can plan for one overnight Agra tour.
In one overnight stay, you can visit the other highlights of Agra such as Agra Fort & Fatehpur Sikri.
How to Reach Agra
You can reach Agra by train or by car From Delhi, Jaipur, Varanasi or Khajuraho or any other major tourist destination by flying to Delhi. It is 200 Kms from Delhi and 240 Kms from Jaipur. (Driving time between Delhi Agra is approximately 3 hours, Between Jaipur and Agra, is 4 hours) An excellent six lane express way connects the cities of Delhi and Agra.
Taj Mahal Full Moonlight Visit
You can also book the Moonlight tickets for the full Moon night viewing. You can seek help from an approved local Tour operator in Agra or you can also book yourself. This night viewing occurs five days in month-Two days prior and two days after a full day. On friday this facility is not possible and even in the month of Ramzan, it remains unoperational. The full moon tickets cost-750 INR for the foreign nationals and 510 INR for the Indian citizens.
Suggested Tours
Taj Mahal Entry Gates- Presently two gates are open- eastern and western to enter the fore court area of the Taj. The South Gates remains closed now.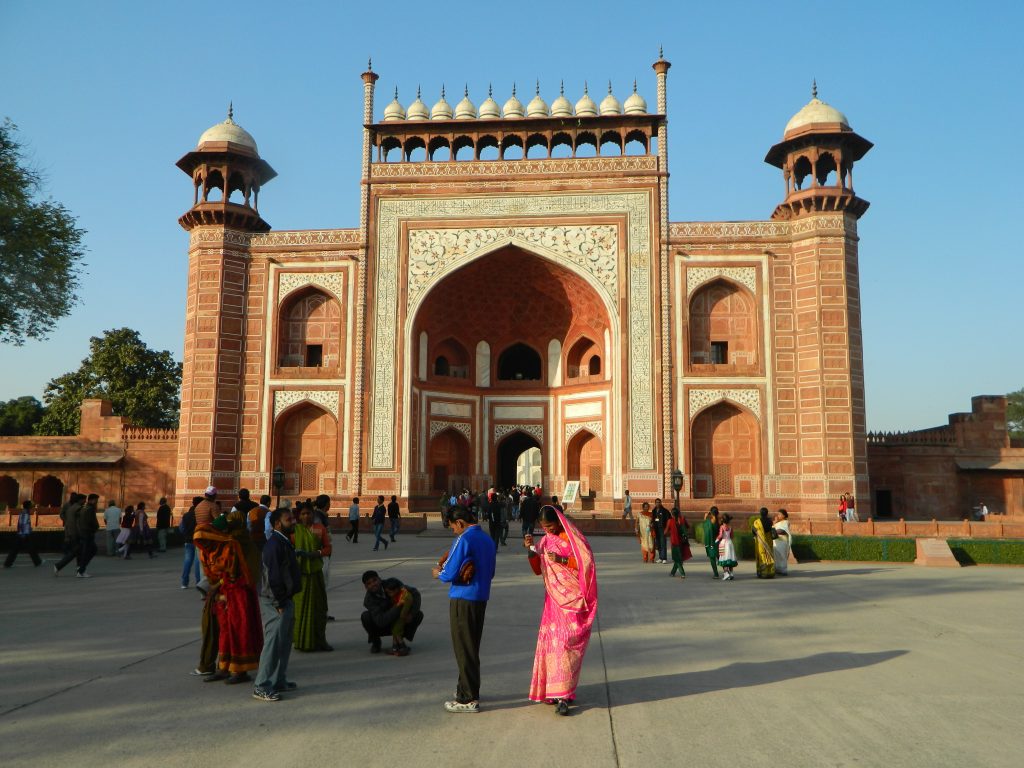 Taj Mahal Parking– There is main parking at Shilpgram and one more also on the western Gate. From any hotel in Agra, Shilpgram parking is hardly 20 minutes drive. From this parking, you can get battery-powered golf cars or also C.N.G Bus services up to the Taj.
You can also walk up to the Taj which is nearly 1 Kms distance.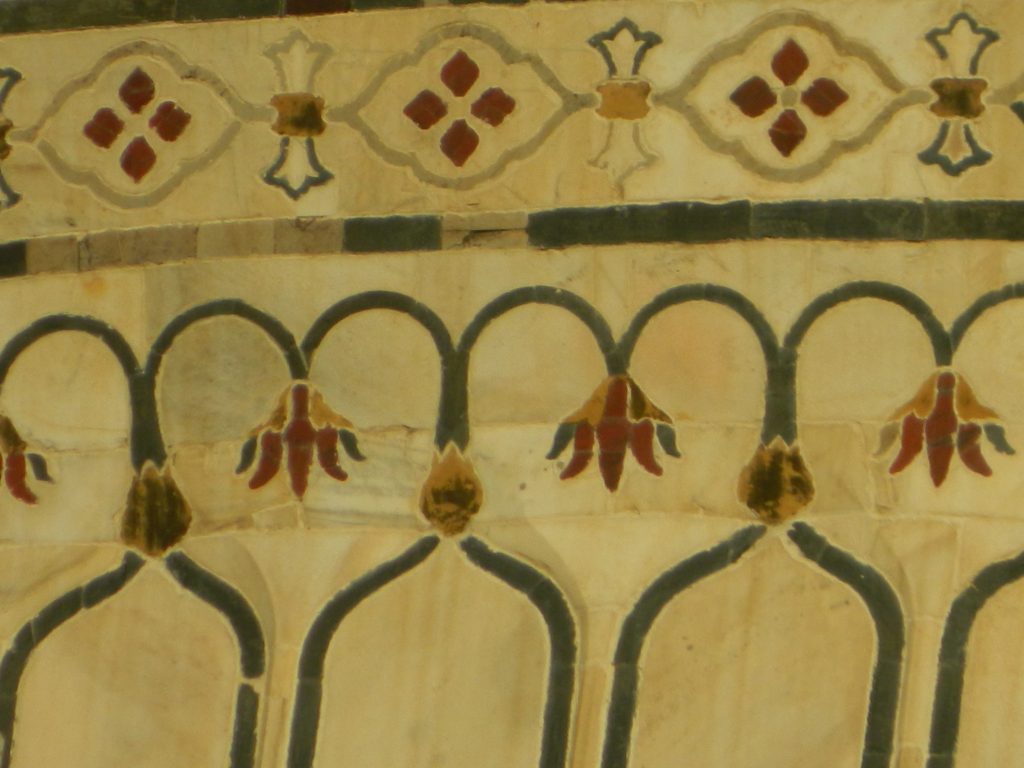 Tour Guide Services- Tour guides in Agra are also available in Multi languages. You can comparatively book them with Any renowned tour operators or with Tour Guide Association or with the India Tourism office.
Before booking them you can check their proper license issued by either Govt of India tourist office or by U.P Tourism.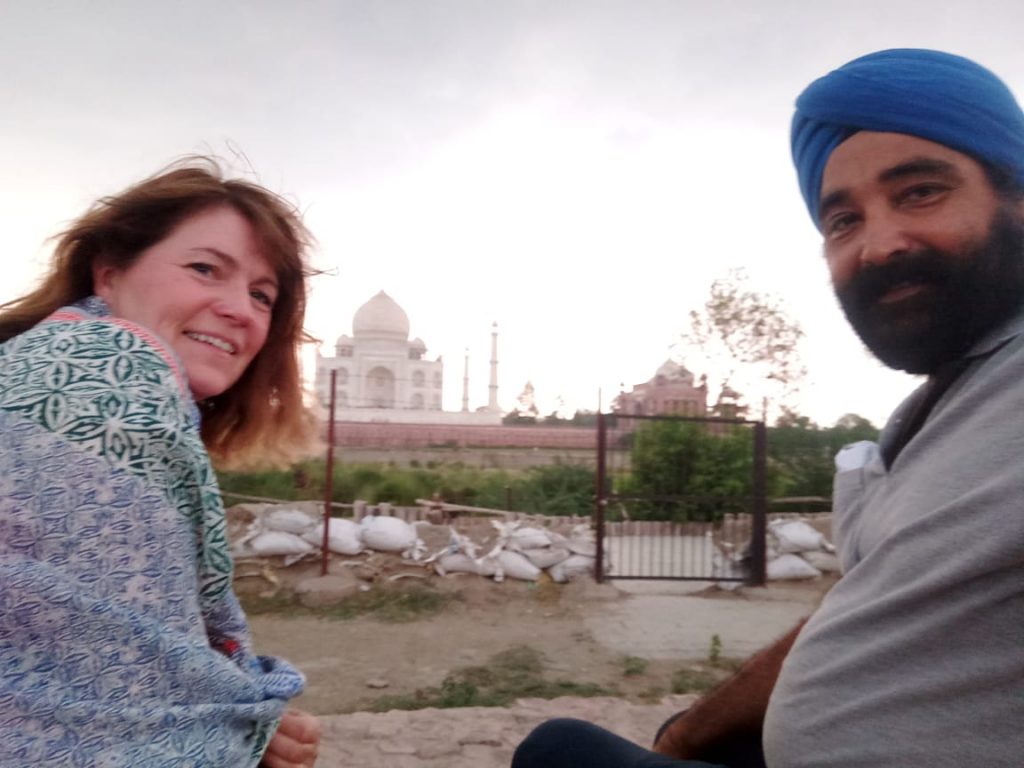 Facility for Disabled– Those who are physically challenged or elderly can have the facility of Wheel Chair inside the Taj.
Duration of Taj Mahal Visit
You can visit the Taj maximum for three hours. You can buy tickets online or at the monuments. Know Before Visiting Taj Mahal that now there is a time limit of visiting the taj of 3 hours. After the lapse of this time limit, you will have to pay more. For Indian citizens, it will be an extra charge of INR 40. Similar is the case with the citizens from Saarc/Bimstec. For the tourists hailing from other countries, there would be an extra charge of INR 6000 only.h